MOU signed between Beijing International Studies University and Somaiya Vidyavihar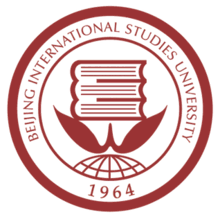 Pleased to update that Somaiya Vidyavihar has signed MOU with Beijing International Studies University for cooperation in academic and cultural exchange and joint research.
Focus areas:
Economics and International Trade
International Relations and Communication
Hospitality Management
Tourism Management
Business Management
Arts and Humanities
Language, Literature and Culture
About Beijing International Studies University:
The Beijing International Studies University (BISU) is a public teaching and research university based in the city of Beijing, China. Founded in 1964, it was part of the national initiative to promote tertiary foreign language education.
Now, the University pioneers in the fields of tourism studies, hospitality management, foreign language and international trade. It maintains links with national institutions including the Chinese Academy of Social Sciences and the National Tourism Administration. In addition, it holds formal collaborative agreements with more than 140 universities and academic institutions of about 40 countries spanning the continents, providing a wide range of study opportunities for inbound and outbound students alike. According to the China Education and Research Network, the University is ranked fourth for the most satisfactory international admissions and services among Chinese universities.
BISU also has Department of Hindi and many Chinese students are learning Hindi language and other Indian languages like Marathi, Gujrati, Tamil etc.
If you need any further information, please feel free to write to internationalrelations@somaiya.edu