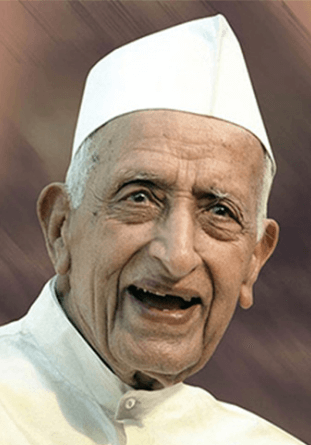 K.J. Somaiya
Padma Bhushan
"Whatever you do in word or in deed, do all the Name of Lord, Giving Thanks to Him."
It's no small achievement to distinguish oneself in such diverse fields as commerce, education, and philanthropy.
Pujya Shriman Karamshibhai Jethabhai Somaiya, born on May 16 1902 in the remote village of Malunjar in Ahmednagar district of Maharashtra, India, was however, a blessed person by dint of hard work and singular devotion to service.
Learn More About Our Founder
Mr.Samir Somaiya
Office of the President
"We need to grow, to build up our human society in a just way. Thus, development should reach to all sectors. "
Our Founder, Padmabhushan Shri K. J. Somaiya founded Somaiya Vidyavihar on the 9th of September 1959.
He later founded the Girivanvasi Pragati Mandal, The K. J. Somaiya Medical Trust, Girivanvasi Education Trust and sister institutions to make great citizens of India and the World. In the words of Swami Vivekananda, "We want that education by which character is formed, strength of mind is increased, the intellect expanded, and by which one can stand on one's own feet
Learn More About President