Home

»

Constitution of Academic Council
Constitution of Academic Council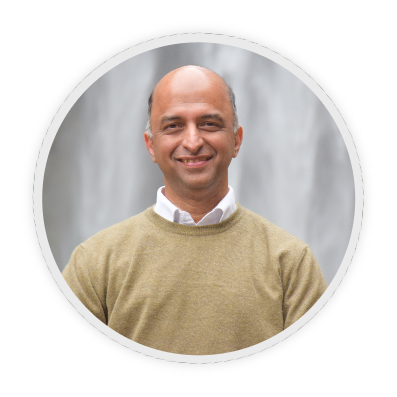 Prof. V. N. Rajasekharan Pillai
Vice Chancellor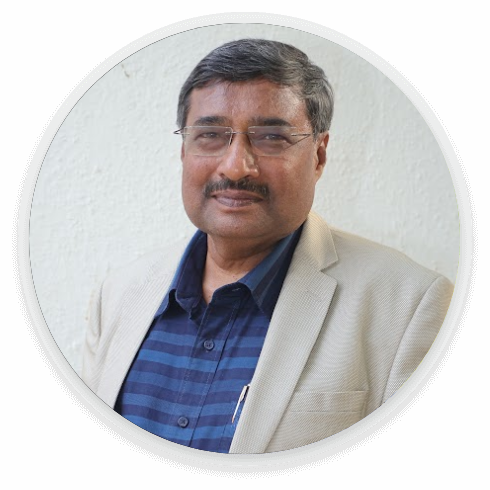 Dr. Nandkumar R. Gilke
Registrar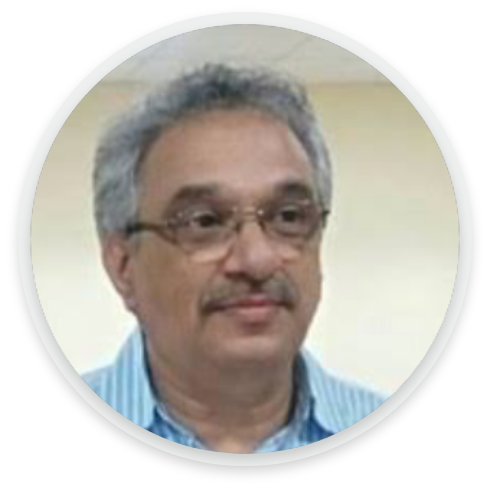 Ramesh Karandikar
Controller of Examinations
Nominated External Experts
All Deans of Faculties of the University
Chairpersons of all the Board of Studies [BOS]
Director, Principal, HOI
International Relations
External Experts Nominated by Chancellors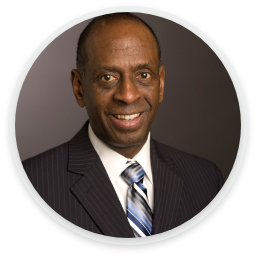 Prof. Larry Walker
Biosystems & Agricultural Engineering Dept, Michigan State University, USA
Dr. Larry P. Walker is a resident of Detroit, MI, and a retired Cornell University Professor. During his time at Cornell, he has led multidiscipline research activities focused on pre-treatment and enzymatic scarification of lignocellulosic feedstock, abiotic and biotic interactions in aerobic degradation processes, and the application of systems biology modelling to direct metabolic activities in Saccharomyces Cerevisiae and Thermotoga neapolitana to drive more carbon to biofuels and bioproducts.
He was Director of Cornell's Biofuels Research Laboratory, from 2009 – 2015. His extensive research activities have yielded over two hundred peer and non-peer reviewed articles. Dr Walker has served in numerous leadership roles including membership on the National Biomass Research and Development Technical Advisory Committee (2000 -2005) and leadership of the Northeast Sun Initiative, a regional bioenergy and bioproducts initiative, from 2004 through 2012. He serves on the Governing Board of K. J. Somaiya Institute of Engineering and Information Technology and the Academic Council of Somaiya Vidyavihar, Mumbai, India. Since 2018. Dr. Walker is a current member of MSU's College of Agriculture and Natural Resources Alumni Association.)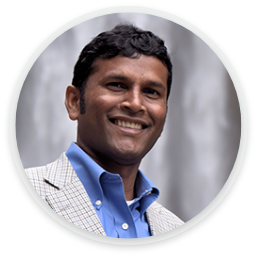 Prof. Sendurai Mani
Anderson Cancer Centre, University of Texas, USA.
Prof. Sendurai Mani, Anderson Cancer Centre, University of Texas, USA. See Professor, Department of Translational Molecular Pathology, The University of Texas MD Anderson Cancer Center, Houston, TX. Prof. Mani has been a Member, The University of Texas Graduate School of Biomedical Sciences, Houston, TX.
He has been serving as the Co-Director at Centre for Stem Cell & Developmental Biology, MDACC, Houston, TX since 2013. From the year 2012 to 2017, Prof Mani took on the role of Co-Director at CCSG-Metastasis Research Program, MDACC, Houston, TX. He is also the Co-Director of Metastasis Research Centre, MDACC, Houston, since 2010.
Honours & Awards
2012

The American Cancer Society M. Patricia Alexander Research Scholar, American Cancer Society

2012

Career Development Award, MDACC Prostate Cancer SPORE

2008

Fellow, M. D. Anderson Research Trust, The University of Texas MD Anderson Cancer Centre

2008

V-Scholar, The Jimmy V Foundation for Cancer Research

2008

MD Anderson Faculty Development Award - CCSG, The University of Texas MD Anderson Cancer Centre

2001

Postdoctoral Fellowship, Breast Cancer Research Program, Department of Defence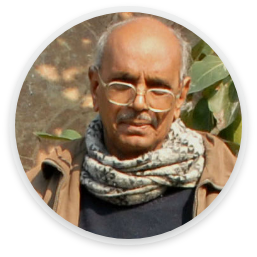 Prof. C R Babu
Ex-Pro-Vice-Chancellor, Delhi University & Professor of Environmental Studies, University of Delhi, Professor Emeritus, Centre for Environmental Management of Degraded Ecosystems (CEMDE)
Prof. C.R. Babu served as a faculty member of the Department of Botany, University of Delhi for more than 35 years. He was the founder Director of the Centre for Environmental Management of Degraded Ecosystems (CEMDE) and School of Environmental Studies at the University of Delhi and brought into existence the Department of Environmental Biology (now designated as Department of Environmental Studies) there.
Prof. C.R. Babu was also the Pro-Vice-Chancellor of University of Delhi from 2000 to 2005. Presently he is Professor Emeritus at the University of Delhi and Distinguished Professor of the Environment and Ecology at the School of Human Ecology, Ambedkar University Delhi. He is the Project Director of the Centre of Excellence Programme of the Ministry of Environment & Forests & Climate Change, Government of India at CEMDE (University of Delhi) and Project Incharge of the Biodiversity Parks Programme of Delhi Development Authority (DDA) at the University of Delhi. Prof. Babu has been working in the areas of Conservation Biology, Biodiversity and Genetic Resources, Environmental Degradation and Ecological Restoration, Ecosystem Dynamics and Functions, and Systematics for more than 40 years. Forty-Four students secured their Ph.Ds from the University of Delhi under his guidance. He along with his students published about 227 research papers in national and international journals. He is a Fellow of the Indian Academy of Sciences (Bangalore) and Chairman/Member of several National and International Committees on Environment and Ecology. He, along with his students have been working on ecological restoration of degraded ecosystems for more than two decades and there are success stories to their credit. He was the Chairman of the Indian Subcontinental Plant Specialist Group of Species Survival Commission of IUCN. He is the recipient of the there National Awards:
Indira Gandhi Paryavaran Puraskar of Ministry of Environment and Forests, Government of India for the year 2009
VASVIK Award 2005 for Environmental Science and Technology
Narain Dutt Award 2008 for Conservation of Nature.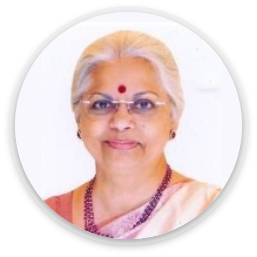 Prof. Rupa Shah
Ex-Vice-Chancellor, SNDT Women's University, Mumbai
Rupa Shah is Co-Chairperson of IMC, a Board Member of the Russell Square International College and sits on the Board of Governors of the Indian Institution of Export and Import Management. She is the highly regarded Ex-Vice Chancellor of SNDT Women's University, Mumbai.
During her tenure SNDT expanded from 42 to almost 200 institutions/departments and introduced many innovations in programs and administration. She was the Founder Director of the Academic Staff College of the University of Mumbai in 1988. Shah is the recipient of multiple awards and a member of numerous professional bodies.She holds an undergraduate degree from the J.J. School of Fine Arts and a Master's Degree in Psychology from Mumbai University, following which she did post-graduate research at the London School of Economics.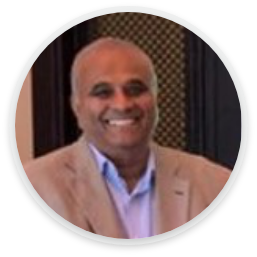 Prof. V. C. Patil
Director, KIIAR, Dharwad & Director, K J Somaiya Institute of Applied Agricultural Research, Sameerwadi Karnataka
V.C. Patil obtained his B.Sc. (Agriculture) in 1973, M.Sc. (Agriculture) in agronomy in 1975 and his Ph. D in Agronomy in 1980 with a Gold Medal, from The University of Agricultural Sciences (UAS), Bangalore, Karnataka, India.
He went to the University of Oxford, United Kingdom, as a Visiting Scientist under the Commonwealth Academic Staff Fellowship during the academic year 1984-85 and has a passion to develop and promote Smart Farming. He is currently serving as The Director of K. J. Somaiya Institute of Applied Agricultural Research, Sameerwadi. He served as The Chair Professor in Precision Agriculture Research Chair, College of Food and Agriculture Sciences, King Saud University (KSU), Riyadh, Saudi Arabia from 2010-2014. From 2008 to 2010, he worked as The Dean of College of Agriculture and Special Officer (Technical) at University of Agricultural Sciences (UAS), Raichur, India. He served UAS, Dharwad, India, in various capacities - as the Head of the Division of Plant and Soil Sciences (2006-2008), the Director of Instruction (Post Graduate Studies) in 2008, Professor and Head of the Department of Agronomy (2001-2008), Professor of Agronomy (1994-2001) and as Associate Professor of Agronomy (1986-1994). He served as Assistant Professor of Agronomy in Hebbal campus (1982-84) and as an Instructor in Agronomy at Dharwad campus of UAS, Bangalore (1980-82).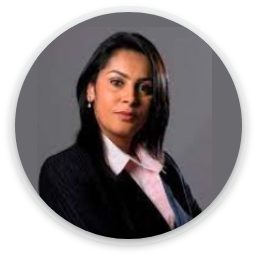 Mini Menon
Cofounder and Editor, Live History, Mumbai Co-Founder and Editor Live History India, Live History India
Mini Menon has been the Executive Editor at Bloomberg TV India, Mumbai. Later on, she presented News & Feature shows along with documentaries as an Anchor on prime-time news. She was the ex-News Editor at Times Now, Mumbai and later took on the role of Senior Editor.
She continued her journalistic journey at CNBC TV18 as an anchor and Principal Correspondent. Mini Menon has also anchored prime time shows like India Business Hour and reported on key business and political news. She also has experience anchoring a magazine show called Good Life and launched 'The Emerging India' series on CNBC TV 18.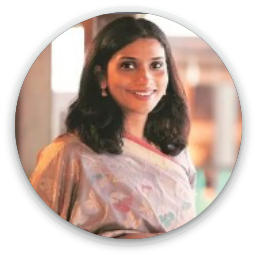 Deepthi Sashidharan
Director, Eka Archiving Services, Mumbai
Deepthi Sasidharan is an art historian and curator. Her academic qualifications in museology illustrate her comprehensive approach to managing projects. She works on heritage and museum projects across India with the Government, private and corporate clients.
Under her, Eka has executed projects that have been path-breaking in India, including several museums, seminal exhibitions and the creation of archives like those for Kalakshetra in Chennai, City Palace in Udaipur and Tata Trusts in Mumbai. She is currently the lead consultant for Moda Goa Museum, India's first costume museum in Goa and the Bastion Bungalow Project, Fort Kochi, Government of Kerala as well as a heritage project for the Mumbai Police. A Fulbright and Fundacao Oriente scholar, she has lectured and published extensively on 19th century photography and has worked on photography collections at IGNCA and IGMT, New Delhi, and Chowmahalla Palace, Hyderabad and several private collections. Deepthi lives in Mumbai and is the co-author of Indira – A Life of Courage (2017) and Treasures of the Deccan (2018) and teaches and lectures at several leading institutions.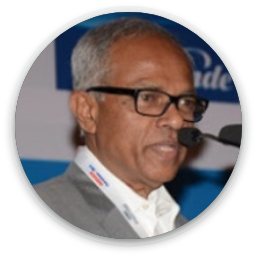 Mr. Sapan Ray
Expert in Circular Economy & Sustainability Science, RIL, Mumbai.
Mr. Sapan Ray worked for nearly four decades in the petrochemical industry, focusing on polymers. His responsibilities included corporate planning, merger and acquisition, sales, product management, business development, branding and communication.
Mr Ray has networked with global and Indian petrochemical industries. Over the years, he has assisted the Government of India in the preparation of perspective plans, addressing trade and environmental issues. His knowledge and experience have landed him numerous roles in esteemed organisations. He acted as Chairman of the trade committee at Indian Chemical Council, a member of Trade Committee at Chemical and Petrochemicals Manufacturers Association, Chairman of Indian Institute of Packaging, Honorary Secretary at Indian Centre for Plastics in the Environment and Chairman of the Conference Committee of Plastindia Foundation.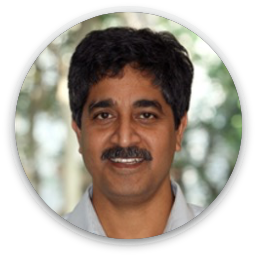 Prof. Ashwini Kumar
Tata Institute of Social Science (TISS) Mumbai
Ashwani Kumar has the privilege of engaging with students, academicians, diplomats, parliamentarians, development professionals, multilateral agencies and governments, across countries (UK, Germany, Korea, China, South Africa, USA) and at various levels (as a professor, researcher, member of central government committees, global consortiums, multilateral projects)
helping build not only rich learning and scholarship but also a diversity of perspectives with blending of literary traditions; which he believes has helped him to achieve excellence in social sciences and policy action. In recognition of his potential to excel further in academics, the Indian Council of Social Science Research (ICSSR) has recently awarded him the prestigious 'Senior Fellowship' (2016-18). He is also a recipient of the Azim Premji University Research Grant 2017. His book 'Banaras and the Other' has been longlisted for Jayadev National Poetry Award 2017. His forthcoming book is 'BIHARI - A Portrait of a Community' (Aleph Book Company 2019) and he is the co-editor of Migration and Mobility; A Citizenship Perspective (Routledge India 2018). He is also the co-founder of Indian Novels Collective (INC) to popularise the translation of classic novels from Indian languages.
Mr. Maulik Jasubhai
Chairman & Chief Executive, Jasubhai Group Chairman & Chief Executive Jasubhai Engineering, India & Middle East
Jasubhai Engineering operates in the fields of industrial automation, combustion engineering, material handling, and engineering services with operations in India, the Middle East and Europe. Their latest division, 'JADE' manufactures specialized engineering components for the Aerospace, Defense & Energy sectors.
Mr. Maulik Jasubhai is the CEO & Publisher Chemtech Foundation & Jasubhai Media Graphic. Jasubhai Media Group is one of the premier Business to Business Media & Services companies in India. They publish magazine, websites, books, multimedia products and organize some of the most important Trade Shows & Exhibitions for five vertical industry segments: Chemical & Process, Pharma + Biotech, Energy & Exploration, Architecture, Construction & Design, Shipping, Marine & Offshore. They also organise and promote Chemtech World Expo in association with Dechema/Achema since the last 40 years.
All Deans of Faculties of the University
All Deans of Faculties of the University
Dr. S.N.V. Sivakumar
Dean, Faculty of Humanities & Social Sciences
Dr. Pankaj Trivedi
Dean, Faculty of Commerce & Business Studies
Dr. Monica Khanna
Dean, Faculty of Management Studies
Dr. Shubha Pandit
Dean, Faculty of Engineering & Technology
Dr. Sarla Santwani
Dean, Faculty of Education
Prof. Swaminathan Sivaram
Dean, Faculty of Science
Dr. Supriya Rai
Dean, Faculty of Dharma Studies
Chairpersons of all the Board of Studies
K J Somaiya Institute of Management - Faculty of Management
Prof. (Dr.) Monica Khanna
Integrated Marketing Communications (IMC)
Prof. Isaac Jacob
Marketing
Prof. (Dr.) Pankaj Trivedi
Finance
Prof. (Dr.) D G Jha
Data Science and Technology (DST)
Prof. (Dr.) SNV Sivakumar
Economics
Prof. (Dr.) Shailaja Karve
Human Resource Management
Prof. (Dr.) Pramod Shetty
Operations Management
Prof. (Dr.) Radha Iyer
General Management
Prof. (Dr.) Kirti Arekar
Business Analytics
Prof. (Dr.) Brajesh Bolia
International Business
Prof. (Dr.) Vandana Khanna
Retail Management
Prof. (Dr.) Kiran Sharma
Executive
Prof. (Dr.) Prema Basargekar
Healthcare Management
Prof. (Dr.) Reena Mehta
Part Time Programme
---
K J Somaiya College of Engineering - Faculty of Engineering & Technology
Dr. Deepak Sharma
Computer Engineering
Dr. Jagannath H Nirmal
Electronics Engineering
Dr. Ameya K Naik
Electronics & Telecommunication Engineering
Dr. Irfan Siddavatam
Information Technology
Dr. Ramesh R Lekurwale
Mechanical Engineering
---
Faculty of Education
Dr. Sarla Santwani
Education
---
Faculty Science & Technology
Swati Maurya
BOS in Computer Science
Chinmay Khanolkar
BOS in Environmental Studies
Dr. K.Z. Marolia
BOS in Biotechnology
Dr. Madhura Janve
BOS in Nutraceuticals
Dr.Algonda Desai
BOS in Applied Statistics
Dr.Rachana Desai
BOS in Mathematics
Dr.Sivaram
BOS in Polymer Science
Dr.VNR Pillai
BOS in Polymer Science
Dr.VK Gupta
BOS in Polymer Science
Dr.Aparna Jain
BOS in Management Studies
Ms.Bhavana Patil
BOS in Commerce
CA Monica Lodha
BOS in Accountancy & Finance
Dr.SN V Sivakumar
BOS in Economics
Ms.Richa Chaudhary
BOS in Mass Communication
---
Faculty Dharma Studies
Dr. Supriya Rai
Pali and Buddhist Studies
Dr. Pallavi Jambhale
Ancient Indian History, Culture and Archaeology
Dr. S P Jain
Jainology and Prakrit
Dr. Supriya Rai
Yogashastra
Dr. Kamal Sheel
China Studies
---
Faculty Sports and Exercise Sciences/ Somaiya Sports Academy
Mr. Aazaz Khan
B.Sc. in Sports and Exercise Science
---
Faculty of Library & Information Science
Dr. Hindurao S. Waydande
Dept. of Library & Information Science
Dr. R.R. Deshmukh
Physics
Dr. Nand Kishore
Chemistry
---
Faculty of Music and Performing Arts
Pt. (Dr.)Vidyadhar Vyas
School of Music & Performing.Arts
Director, Principal, HOI
Directors/Principal/Hols of the constituent units of SVU
Dr. Monica Khanna
Director, K J Somaiya Institute of Management
Dr. Shubha Pandit
Principal of K J Somaiya College of Engineering
CA. Monica Lodha
Director, S K Somaiya College
Dr. Supriya Rai
Director, K J Somaiya Institute of Dharma Studies
Dr. Sarla Arjundas Santwani
Principal at K J Somaiya College of Education
Dr. Hindurao Waydande
Head, Department of Library & Information Sciences Somaiya Vidyavihar University Mumbai
Aazaz Khan
Director, Somaiya Sports Academy, Somaiya Vidyavihar University Mumbai
Gaurang Shetty
Chief Innovation Catalyst, CEO, RiiDL (Research Innovation Incubation Design Laboratory)
Director & Dean of Research
Somaiya Institute of Research and Consultancy (SIRAC)
International Relations
International Relations
Dr. Satyendra Kumar Upadhyay
Director - International Relations