FIVE AWARDS TO KJSIEIT BY THE IET ( INTERNATIONAL PROFESSIONAL BODY)
K J Somaiya Institute of Engineering and Information Technology ( KJSIEIT )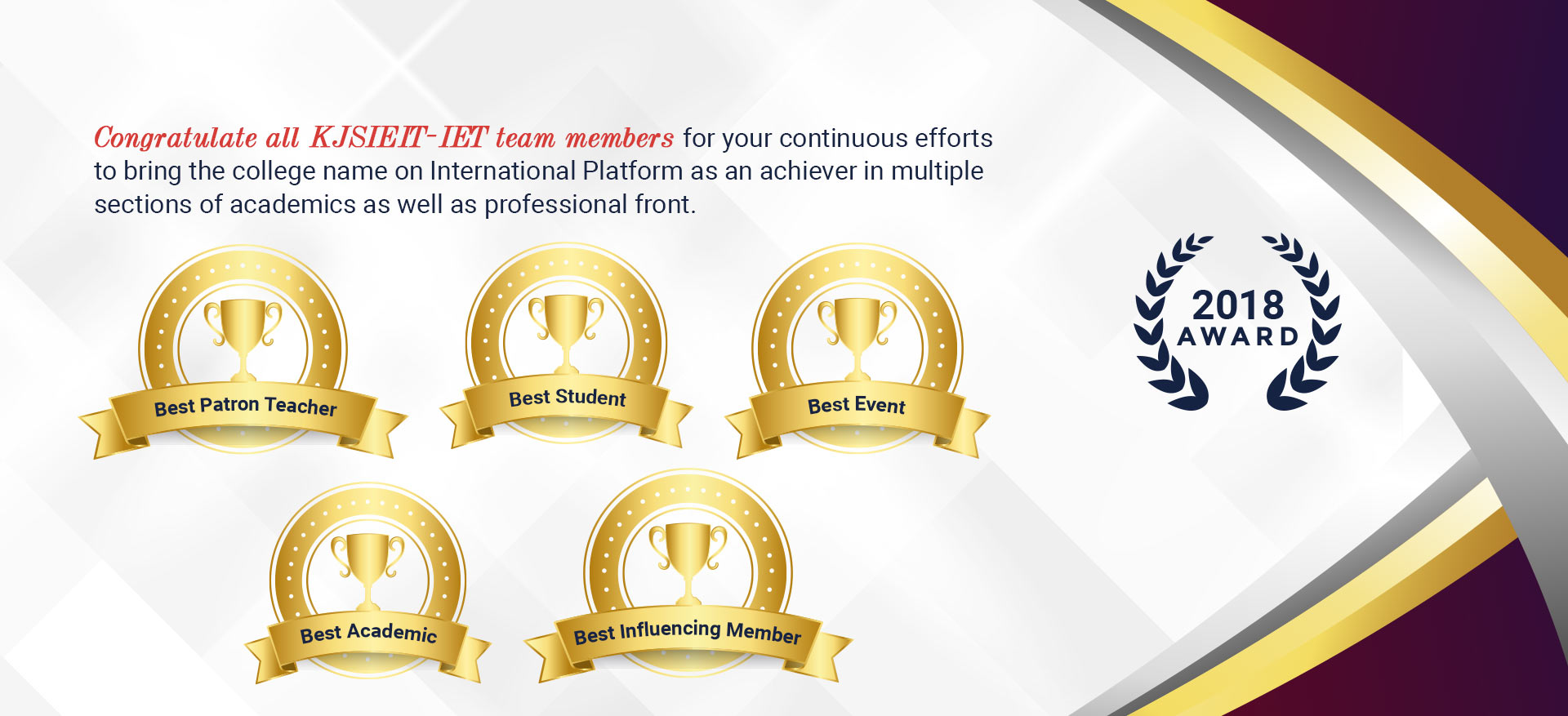 Dear All,
Happy to share with you that we, K J Somaiya Institute of Engineering and Information Technology, an Academic Affiliate Partner of International Professional body The IET has grabbed once again five awards in the following categories.
1. Best Academic Affiliate Institute of the year award (KJSIEIT -Hattrick-Winner since last 3 yrs)
2. Best event of the year-ICAST 2018. (KJSIEIT- IET 1st International conference on Advanced in
Science and Technology- 2018)
3. Best Patron Teacher Academician award (Dr. Sunita Patil)
4. Best Influencing Member of the year award (Prof. Vaishali Gaikwad)
5. Best Student of the Year award. ( Mr. Jai Bhanushali)
Congratulate all KJSIEIT- IET team members for your continuous efforts to bring the college name on International Platform as an achiever in multiple sections of academics as well as professional front.