"Energy Efficient Car" developed by our "Team Eta" and achieved a top mileage of 268.7 kmpl
K J Somaiya College of Engineering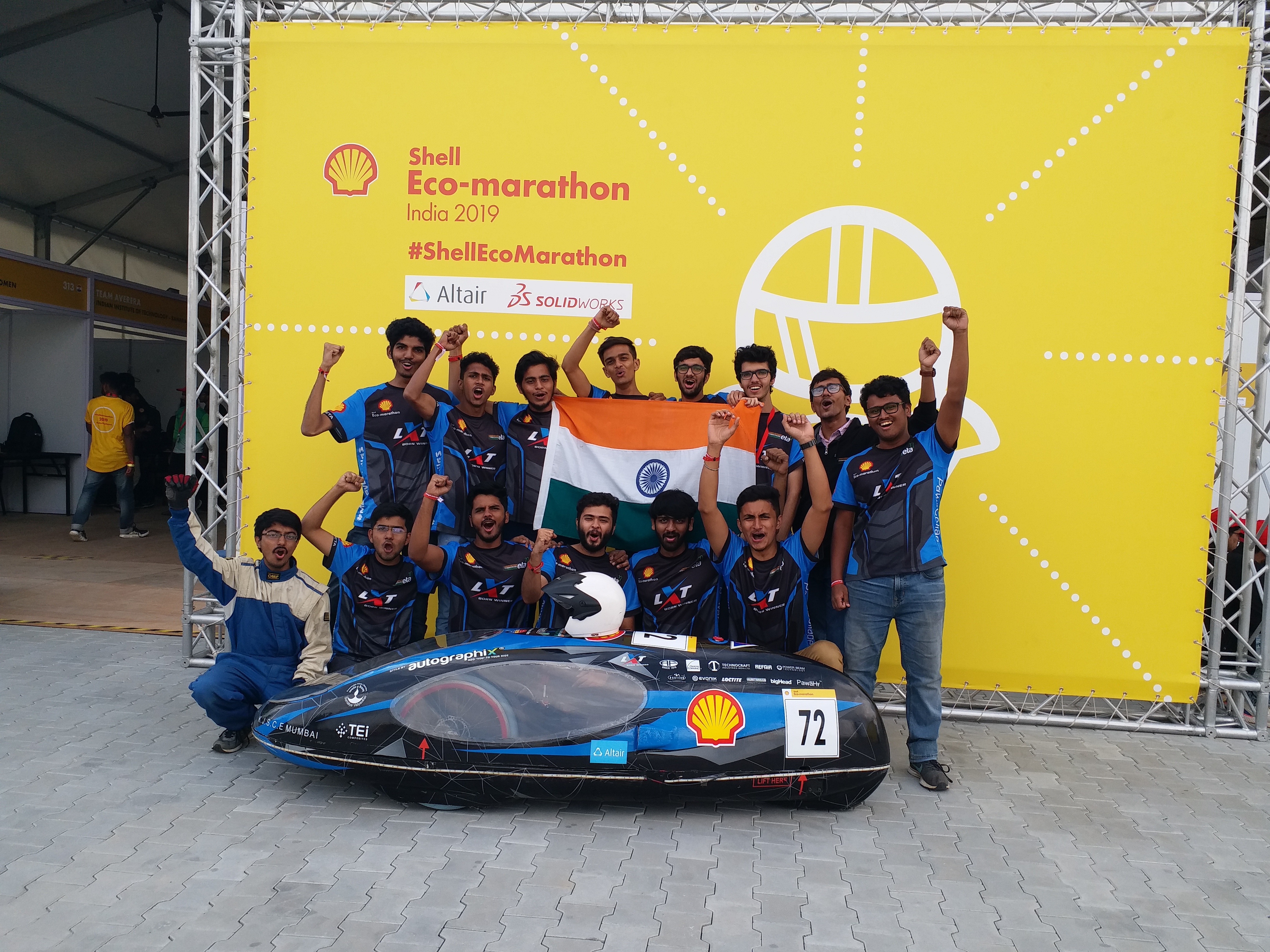 Yet another feather in the KJSCE's cap!!
I am very happy to inform everyone about the recent success of "Energy Efficient Car" developed by our "Team Eta"
Team Eta has been ranked 1st in India in the prototype gasoline category in the Shell Eco marathon India, 2019.
They have achieved a top mileage of 268.7 kmpl.
In addition to a cash prize of Rs 5.5 L, they have been awarded the off-track safety award for safe design concepts for their vehicle and driver's safety.
They were appreciated for adopting proper safety practices off-track as well.
Congratulations are due to Cherag Mevawala (Team Manager) & his team and Dr A K Gangrade, Faculty adviser, Team Eta!!
Indeed a great achievement !!