KJSIEIT: ROBOCON team has bagged 3rd All India Ranking in Asia Pacific Broadcasting Union (ABU) National Robotic Contest (Robocon)
K J Somaiya Institute of Engineering and Information Technology ( KJSIEIT )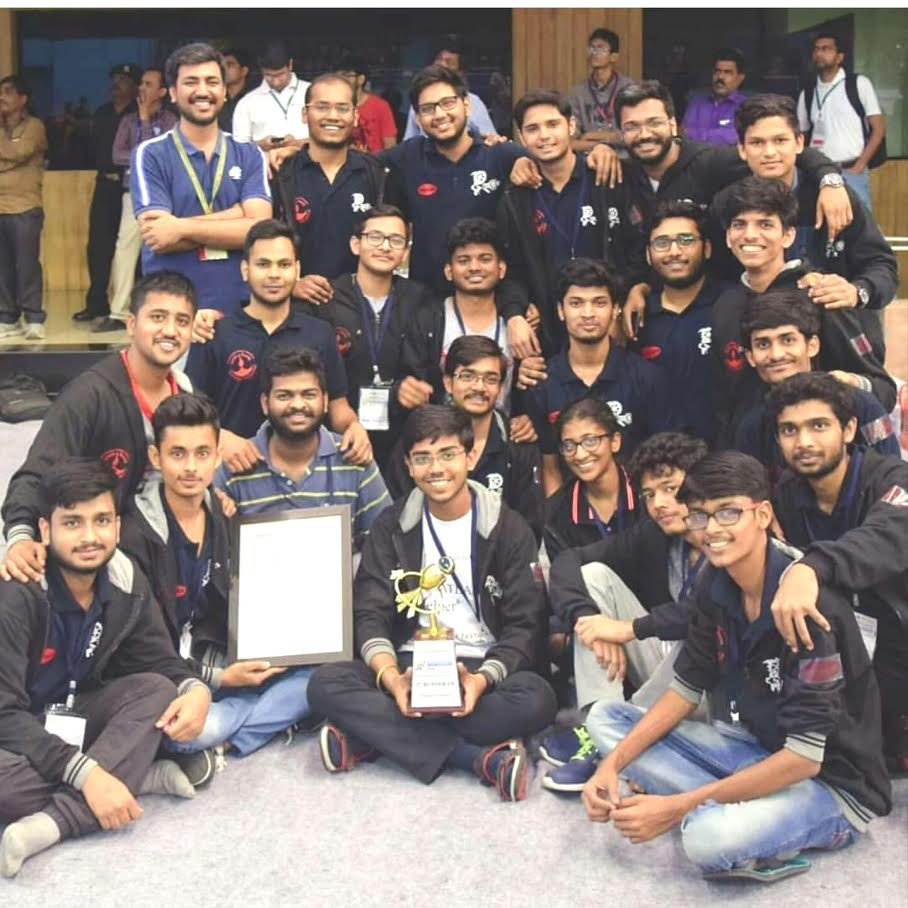 It gives me immense pleasure to inform you that KJSIEIT-ROBOCON team has bagged 3rd All India Ranking in Asia Pacific Broadcasting Union (ABU) National Robotic Contest (Robocon) amongst 107 of India's Prestigious institutions including various IIT's and NIT'S. KJSIEIT- ROBOCON team was also top scoring team in Mumbai and ahead of all IIT's and NIT's that participated in ROBOCON-2018. This contest was hosted by Doordarshan and Maharashtra Institute of Technology (MIT) Academy of Engineering, from 1st to 3rd March 2018 at Chhatrapati Shivaji Maharaj Sankul, Balewadi, Pune.
The Team also received a trophy for 2nd Runner-up and also won ROHM (a leading Semiconductor Company) Sensor Evaluation kit as ROHM innovation award.
Ahead of our team were Institute of Technology Nirma University who won the ABU National ROBOCON by defeating MITAOE , Pune, in Finals.
Team leader Nikhil Anjane and his team of 20 students and their mentors worked hard throughout the year 2017, and after the release of theme of competition in august 2017 their enthusiasm and hard work knew no bounds all of which eventually paid off in terms of excellent results. In the past KJSIEIT ROBOCON team, ranked 9th in ROBOCON-2017 and 12th in ROBOCON-2015.